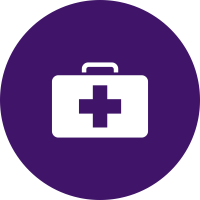 Main Package
Regular price $480.00 $400.00 Sale
Get started with a branding package on PhysicianEditorial.com & any 1 Specialty Site in the PhysicianEditorial Network. All content will be automatically posted to each site.
1 Company News Profile:
Same profile posted to each site.
3 Panels.
Panel 1: Hero Cover Photo at the top of your profile.
Panel 2: Lists your posts.
Panel 3: Footer Panel with your logo & link to your main or brand site.
8 Posts:
Each post automatically cross-posted to each site.
Use your posts any time throughout the year.
Featured in the Front Page Feed.
Featured in the Menu Feed.
Post Press Releases, Events, Product Profiles, Interviews or Special Editorial Posts.
Links to your official web site and/or official brand site.
Links back to your profile.
Use basic HTML for bullet points, bold, italics, images, links & video.
Add posts for $60 each. These will also be automatically cross-posted to each site.